A thorough history will include information about past surgical history,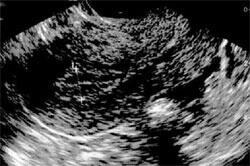 medical history, exposure to tobacco, alcohol, environmental toxins, a history of sexually transmitted infections, a careful menstrual history, a history of any past pregnancies, and a review of all organ systems and any other relevant information. In addition, you partner's history will be obtained.
You will then undergo a physical exam to help investigate reasons for infertility and to ensure general well being prior to initiating any treatment. Many times, transvaginal ultrasound will be performed at the time of the initial examination to evaluate the uterus, fallopian tubes, and ovaries. Alternatively, an ultrasound may be performed at a later time, depending on the timing of your menstrual cycle.
Any information you can provide about medical and genetic illnesses in the family is particularly helpful.